EL IX CONGRESO PANAMERICANO DE MEDICINA VETERINARIA DE VENEZUELA
Información
Revista Ciencias Veterinarias

Universidad Nacional, Costa Rica
Abstract
La bella ciudad de Caracas será por segunda vez sede de un Congreso Panamericano, pues hasta hoy recordamos gratamente el V° Congreso que fue probablemente uno de los más exitosos hasta hoy realizados. El 9° Congreso Panamericano se llevará a cabo en Caracas del 26 al 31 de julio de 1981.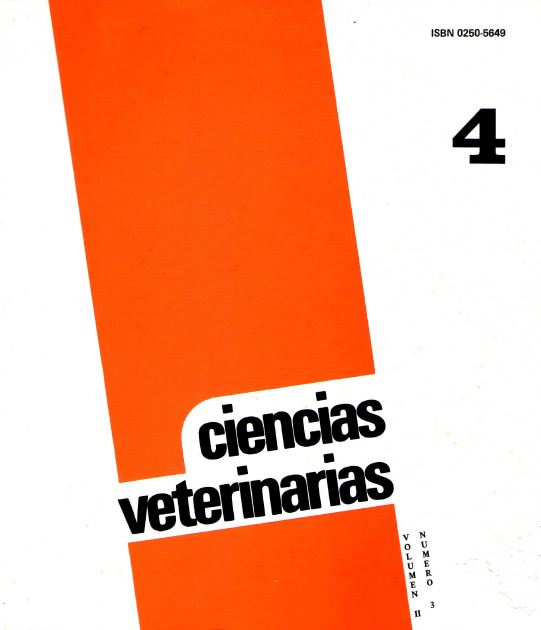 How to Cite
Ciencias Veterinarias, R. (1980). EL IX CONGRESO PANAMERICANO DE MEDICINA VETERINARIA DE VENEZUELA. Ciencias Veterinarias, 2(3), 335. Retrieved from https://www.revistas.una.ac.cr/index.php/veterinaria/article/view/15107
Licensing of articles
All articles will be published under a license:

Licencia Creative Commons Atribución-NoComercial-SinDerivadas 3.0 Costa Rica.
Access to this journal is free of charge, only the article and the journal must be cited in full.
Intellectual property rights belong to the author. Once the article has been accepted for publication, the author assigns the reproduction rights to the Journal.
Ciencias Veterinarias Journal authorizes the printing of articles and photocopies for personal use. Also, the use for educational purposes is encouraged. Especially: institutions may create links to specific articles found in the journal's server in order to make up course packages, seminars or as instructional material.
The author may place a copy of the final version on his or her server, although it is recommended that a link be maintained to the journal's server where the original article is located.
Intellectual property violations are the responsibility of the author. The company or institution that provides access to the contents, either because it acts only as a transmitter of information (for example, Internet access providers) or because it offers public server services, is not responsible.
Most read articles by the same author(s)